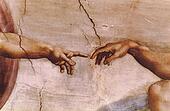 It seems as far back as I can remember, people who care about me have been telling me what I should not do and what I cannot do. It is always because they love me and they want to protect me.
But I was apparently born with a stubborn streak, a drive that will not quit in spite of all obstacles and fears.
At the age of fourteen I rode a horse from Sunnyside Stables at the foot of Mount Royal through the busy streets of downtown Montreal - with a trolley car clanging at me and my handsome steed Tommy part of the way - to the corner of Peel and St. Catherine where my father was at work at Metropolitan News. The policeman directing traffic at the corner of St. Catherine and Stanley was apparently a bit surprised, but he didn't try to stop me. He just waved me through. You can't do that ? I had to.
In the 1970's, on an assignment for Pinkerton, I ordered my driver to give chase when my subject tried to get away. As we speeded past a traffic cop, I flashed my badge and shouted, "Pinkerton in pursuit!" Hey ! You can't do that ! I had to.
Something has brought me through one crisis, one disaster, one adventure after another. I am just not able to sit and do nothing when I know there is something I must do.
I can't give that something a name because - who has seen the wind ? But something has pulled me through the deepest darkness and rivers of tears again and again.
And so I go on doing what I must do, and hoping that which has protected me and sustained me so far will not forget that I am always afraid and always in need of support and protection.
Fear cannot rule me. Angels come in the forms of reliable friends. And, in turn, I never forget others who are also suffering and afraid. The hand that reaches out for help is the same hand that reaches out to help.
See METROPOLITAN NEWS, AT THE CROSSROADS OF THE NATION