A 10-year-old California girl has died after saving two toddlers from being hit by a car.
Kiera Larsen
was hit Monday
after she pushed two children out of the way of a Mercedes-Benz SUV that rolled backwards down a driveway, according to KGTV. She later died in hospital.
"She saved both my daughters' lives, my two kids, and both could have been gone in an instant," the children's mother told the outlet.
One-year-old Adison and two-year-old Emma
had only scrapes and scratches,
according to Fox 5 San Diego, and their mom Alissa Jenkins and her fiancé said they will never be able to repay Kiera.
"She is truly a hero. She will forever be my kids' guardian angel," Jenkins said.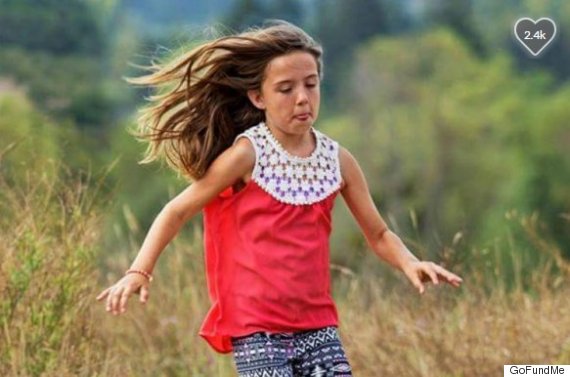 California Highway Patrol officer Kevin Pearlstein told the San Diego Union-Tribune that the vehicle, which was turned off but got pushed into neutral,
will be inspected
to find out how the accident happened.
www.huffingtonpost.ca