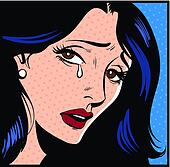 When a beloved pet dies,
You want to do something, say something.
It just hurts so much.
FIGMENT
IT IS WITH GREAT SADNESS THAT WE SAY GOOD-BYE TO OUR BELOVED FIGMENT, WHO WAS THE SWEETEST, MOST LOVING DOG IMAGINABLE, AND SUCH A BIG PART OF OUR LIVES FOR THE PAST, SHORT, 11 YEARS. FIGMENT IS NOW IN HEAVEN WITH RASCAL AND FIZZBIN AND TROUBLE AND TABATHA. HE'S GONE FROM US BUT WE'LL NEVER STOP LOVING HIM. THANKS TO EVERYBODY FOR YOUR SUPPORT
GONE, BUT NEVER FORGOTTEN
Through the years our family has had a number of precious pets - Our devoted dogs - Pitou, Jolly, Rascal, Candy, Kelly; The capucines - Peanuts and Coco; Our loving Siamese cats - Jade, Topaze and Amethyst, Our beautiful Guinea Pig - G.P. Jester - and Hammy Hampster, and the budgies and the tiny finches. None of them could read, so nothing we write can mean anything to them. But we write to try to lift the pain of their absence from our hearts and to honour their great love and devotion.