This photograph showing a starving Sudanese child being stalked by a vulture won Kevin Carter the 1994 Pulitzer Prize for feature photography.
Photographer Haunted by Horror of His Work
Obituary: Kevin Carter 1960 - 1994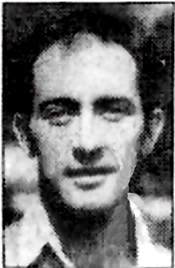 Johannesburg - Kevin Carter, the South African photographer whose image of a starving Sudanese toddler stalked by a vulture won him a Pulitzer Prize this year, was found dead on Wednesday night, apparently a suicide, police said yesterday. He was 33. The police said Mr Carter's body and several letters to friends and family were discovered in his pick-up truck, parked in a Johannesburg suburb. An inquest showed that he had died of carbon monoxide poisoning.