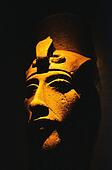 The U.S. Republicans are crying, "Class Warfare" because President Obama is preparing to call for an increase in taxes for MILLIONAIRES.
Class Warfare? Of course,
Since the beginning of time, the strong and the devious have practiced "class warfare" against the poor and the weak.
Peasants, slaves, lackeys, indentured servants, liveried servants, labourers, cotton-pickers, people with dark skins, people with lidded eyes, people who pray differently - These have always been the victims of "class warfare".
Once in a while, someone came along who said, "No !".
They were called -
Abraham Lincoln, Mahatma Gandhi, Martin Luther King, Moses ...
And then they were gone and the kings and rulers and tycoons continued to wage "class warfare" against the weak and the poor.
"Class Warfare" ? Of course. It was always so.
But remember -
Who is waging "Class Warfare" against whom.
THERE CAN BE NO PEACE WITHOUT JUSTICE