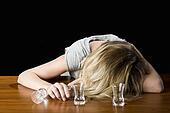 Democracy
Is not the gem we think it is.
It is rule by the majority.
That means -
The drunk lying by the sewer,
And the thug,
Who has just mugged an old man
For drug money -
Have the same vote as -
The doctor,
The philosopher,
The explorer,
The historian,
The scientist,
And
The professor.
And so we have government by
Politicians -
Whose primary agenda is -
To gain and enjoy power,
And all the perks that go with it.