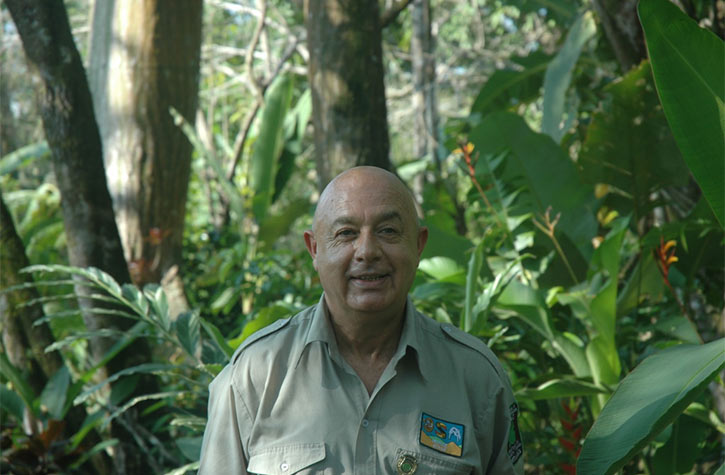 Alvaro Ugalde is a founder not only of of Nectandra Cloud Forest Gardens, but also of Costa Rica's National Parks system
SAN JOSE — At a time when many of Costa Rica's pristine rainforests were being hacked away and development trumped preservation, Álvaro Ugalde, then a 22-year-old biology student, visited the Grand Canyon and other U.S. and Canadian parks on a National Park Service tour. Thus began a life devoted to the environment.
As the son of a nature-loving engineer, Ugalde had the importance of nature instilled at an early age. Yet even after he became one of the first employees of Costa Rica's national park system, Ugalde did not imagine that he would spend a lifetime saving land, one plot at a time.
Often heralded as the father of the national park system here, Ugalde has played a major role in protecting 5,000 square miles of parks and nature refuges — about 25 percent of Costa Rica's land surface — thereby establishing the country as a star of eco-tourism.
"What made Álvaro successful are basically two things: his unshakable belief in the importance of what he was doing and his perseverance," said Steve Mack, an environmental lawyer and former colleague. "Without those traits, he and the others wouldn't have gotten very far. And he's kept it up for all these years."
Ugalde and his friend Mario Boza were the first two employees — out of a staff of three — of the national park system, established by the National Congress under a 1969 forestry law. Ugalde labored for more than 30 years in the parks, pressing government to protect the country's forests and preserve their biodiversity and working to gain public support for what has become Costa Rica's hallmark. He has headed the national park service on several occasions.
As he sipped coffee in the kitchen of his modest home in the country's capital, Ugalde was unassuming about his accomplishments. "I couldn't have done anything alone. I have really been part of a team," he said. Yet even before 1971, when the government set aside the first tract of land for a national park, Ugalde played a pivotal role in a movement that would define Costa Rica in years to come.
Ugalde recalled a time when farmers and other businesses could not chop down trees quickly enough. Early in his career as a park administrator, he flew over a section of Costa Rica's last remaining primary forest, on the Osa peninsula, and saw it deliberately set on fire by small farmers who were clearing land in the rainforest to plant crops. The entire peninsula appeared to be going up in flames, and with it, Ugalde's hopes and resolve. "I was ready to say, 'It's too late,' and give up," he admitted. "The scene was nightmarish."
Ugalde persevered. Proponents of national parks faced a chilly reception in the early years, said Mack. "The national parks were seen by most as an obstacle to progress, or maybe as a luxury that the country couldn't afford," Mack said. "They were facing opposition everywhere they looked, among politicians in San José and among campesinos and landowners in the countryside, on both ends of the political spectrum, because parks were seen as locking up lands that most people believed could otherwise be put to more productive uses, such as farming or logging."
Ugalde's love of talking — and his sympathetic ear — slowly won the hearts and support of many rural farmers. As a young man, he spent a year as a field hand in the southern U.S. state of Georgia, where he picked up English, which later proved useful when lobbying in international circles for financial support for Costa Rica's parks. And a three-month international seminar sponsored by the U.S. and Canadian parks services gave him the knowledge that enabled him to guide Costa Rican leaders away from neatly geometric parks in favor of protected areas defined by watersheds.
Today the private sector sees conservation as essential to the national economy, helping to support a tourism industry that generates $2 billion in annual revenue. Conservation is also vital to maintaining the health of communities and is supported by most Costa Ricans.
"Now the conservation sector is the productive sector," Ugalde said.
At 64, Ugalde continues to search for innovative ways to protect more land for future generations. He has enlisted local communities as the conservators of the land. "The government doesn't have any money, and neither does the private sector," he said. "If this land is going to be saved, it has to be saved by its inhabitants."
In several communities in the southwest corner of the Osa Peninsula, low-income farmers have banded together to buy degraded land upstream as a way of protecting their water supply. Even before Ugalde arrived, a handful of families were paying taxes on water and charging others downstream in order to raise money for watershed protection.
" 'You are buying land?' I said to them. 'I thought only crazy conservationists were buying land'," Ugalde said. "I couldn't resist falling in love with them." This love affair led to his partnership with the watershed protection organization, the Nectandra Institute, which offers interest-free loans for the initial purchase of property and to educate local leaders in land stewardship. The system is catching on — 15 communities have taken out loans totaling more than $300,000.
Ugalde is studying the prospects of reproducing this system throughout the country. "The opportunities here are bigger than anyone knows," he said, predicting that communities could preserve another 10 percent to 20 percent of Costa Rica's land.
For would-be financial backers, the concept does not require donations; instead the funds are replenished when communities begin paying the loans. Start-up capital came from the Nectandra Corp. Ongoing expenses are virtually nonexistent, since the communities take responsibility for managing the land.
The ardent environmentalist, his face creased by years in the sun, remains devoted to the cause. "We were able to prove that any country, even if it's not a rich nation, can be conservationist," Ugalde said. "But there's still so much left to do. I'll be working on this until the day I die."
http://latintrade.com/2010/10/environmentalist-of-the-year-alvaro-ugalde-a-pioneer-in-land-conservation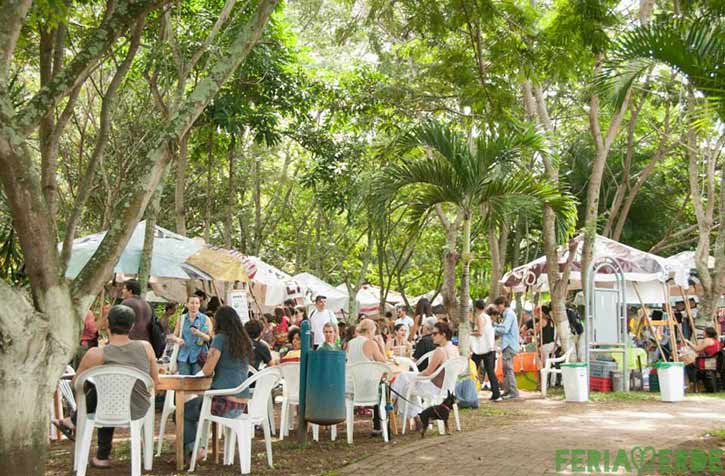 After wandering through the market and breakfast, continue onto the Mercado Central or Central Market of San Jose.
The Monteverde region was settled by Costa Ricans in 1910, people moved to the Guacimal area to work at the hydroelectric plant that was started there by American investor Minor Keith. They needed the electricity for the gold mines in Abangares and Puntarenas.
People settled further up the mountain and lived in a Hamlet, they named it Santa Elena. What began as a tiny outpost is now home to banks, hostels, restaurants and shops at the heart of the Monteverde region. Living on this mountain range was extremely difficult, when a group of Quakers from Alabama moved there in 1954; they turned the ox cart trail into a road that could be navigated by their 4x4 vehicles. They had no doctor, water was brought in from nearby creeks and rivers and they lived off the land.
Originally just 4,000 acres, the Monteverde Reserve now includes a protected area of approximately 25,000 acres, comprising six different life zones. So many habitats in such a small area, along with extensive trail improvements, allow visitors to enjoy a rich diversity of flora and fauna with relatively short distance and easy walking.
The Reserve was founded in 1972 and extends down both slopes of the Tilarán Mountains (elevation 2,300 to 5,600 ft.). It encompasses six different ecological life zones and is home to more than 100 species of mammals, 400 species of birds and 1,500 species of plants.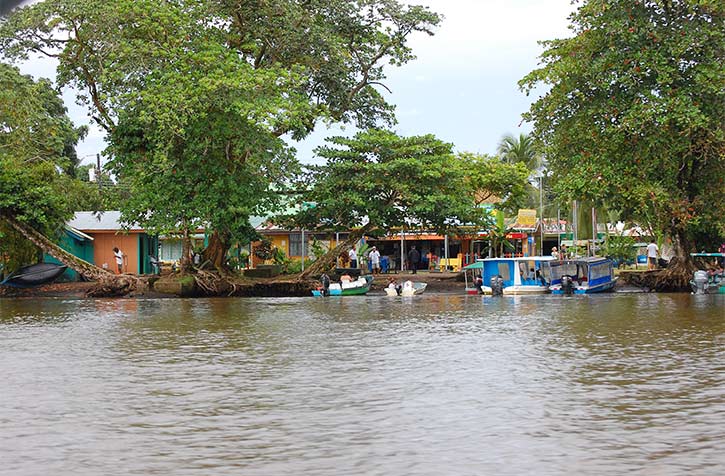 Today Tortuguero, still only accessible by boat or light aircraft, has become a mecca for nature travelers. Photo by Anita Rotenberg, guest 2013.
Originally intended to protect a major nesting beach of the Atlantic green sea turtle, Tortuguero National Park now protects 77,032 acres or 30,812 hectares, one of the last large areas of tropical rain forest in Central America. Eleven habitats are found in the park. Three species of monkeys (Spider, Howler, and White-faced), Three-toed sloths, and River otters are frequently seen along the natural inland waterways and canals. Caiman, iguanas, River turtles, Basilisk lizards, and Poison dart (Dendrobates) frogs inhabit the area, along with more than 320 species of birds including all 6 species of kingfishers found in the new world, 3 species of toucans, 8 species of parrots, and other neotropical species such as the Slaty-tailed trogon, White-collared manakin, Purple-throated fruitcrow, and White-fronted nunbird and many more species.
http://costaricaexpeditions.com/resourcelibrary/welcome-to-our-world.php