I believe
Music is God's language.
Beautiful music
Helps us connect with God.
Noise brings discord
And tears us apart.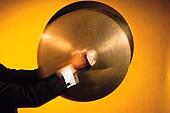 All God's creatures suffer from noise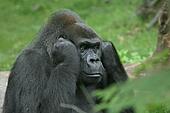 According to string theory, absolutely everything in the universe—all of the particles that make up matter and forces—is comprised of tiny vibrating fundamental strings. Moreover, every one of these strings is identical. The only difference between one string and another, whether it's a heavy particle that is part of an atom or a mass-less particle that carries light, is its resonant pattern, or how it vibrates.
All objects, not just fundamental strings, have resonant patterns associated with them. Pluck the string of a violin and you hear mainly one tone. This is the string's fundamental resonant pattern, or frequency. And the instrument's resonance doesn't stop there. The body of the violin has resonant frequencies, which work to amplify the sound created by the vibrating string. There's resonance in objects that aren't musical, too. Your desk has resonant frequencies, and so does a flagpole, and so does the Earth.

http://www.pbs.org/wgbh/nova/elegant/resonance.html
For more about beautiful music -
MR. NOSTALGIA, CLIFF CARTER