Doesn't he look nice ?
Would you want your sister to marry this man?
He butchered his little children.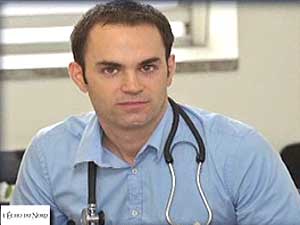 Guy Turcotte admitted to killing his two children during his 2011 trial.
The Quebec Court of Appeal has agreed to hear the Crown's case against Guy Turcotte, who in 2011 was found not criminally responsible for the murder of his two children because of a mental disorder.
The Crown appealed the verdict, saying it believes Turcotte, a former cardiologist, planned the murders.
The appeal court will have to determine whether the trial judge made errors that would justify a new trial.
Turcotte admitted to the February 2009 fatal stabbing of Anne-Sophie, 3, and Olivier, 5.
He was released from Montreal's Pinel Institute after the Mental Health Assessment Commission said Turcotte had made enough progress to return to society.
He spent 18 months in the psychiatric hospital.