The Hope of the World

Rests in the Moral Courage
Of The Few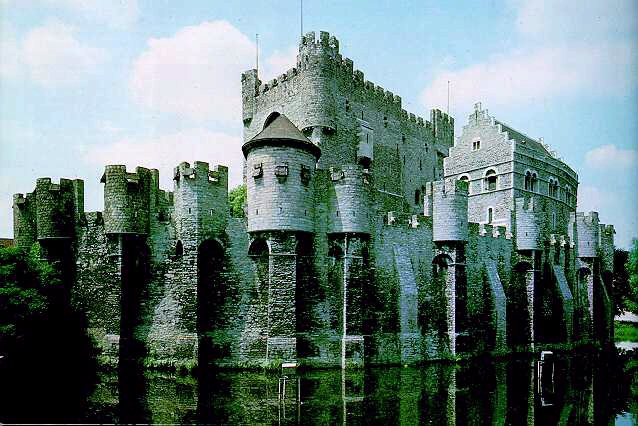 One Essay At A Time
Why are thousands of people around the world reading Phyllis Carter's Journal and The Dawn McSweeney Crime Case? Readership is increasing so rapidly, I can hardly keep up with informing the public.
Phyllis Carter's Journal reports on the hunger for justice by people all over the world and also presents my personal experiences with many famous, and not famous but very special individuals whose names have never been publicized, but who deserve to be remembered.
This is not a "newspaper". I write and share articles that are important, not necessarily up to date. You can get the daily news anywhere. I deal with relevant issues that affect lives and life itself deeply. I offer illuminating insights into fundamental matters based on decades of personal experience and my skills as a researcher and a professional investigator.
I write to inform, to enlighten, to expose evil and corruption, to inspire. Someone somewhere in the world, reading what I have to say may save lives, bring justice where justice has been denied.
I have no power, except the power of truth, but truth is the most powerful weapon on earth. Villains everywhere fear it.
This Journal is not for the faint of heart. I publish terrible truths and many of my posts are hard to see. Many of the articles I publish are supported by photographs that I can barely stand to look at myself. But they are truth and the people must know the truth or evil and cruelty continue safely in darkness.
The Dawn McSweeney Crime Case - The reader will learn that I am a crime victim - and a victim of police abuse in Montreal, Quebec, Canada. I am offering a $5,000. reward and seeking a lawyer to sue the Montreal Police for $100,000. for their part in the crimes of Dawn McSweeney and those she calls her "partners in crime ."

Detailed reports at
http://dawnmcsweeney.blogspot.com
.


EVIDENCE THAT DEMANDS A VERDICT - SUMMARY
THE CRIMES OF DAWN MCSWEENEY
AND THE MONTREAL POLICE
http://phylliscartersjournal.blogspot.ca/2017/04/dawn-mcsweeney-thief-who-destroyed-my.html
June 23, 2017: More than 400
,000
people around the world have now read my reports. From Azerbaijan to Armenia, from France to Fiji, from the Maldives to Mexico, from Serbia to Sri Lanka, from Canada to China, people are reading these blogs day and night. There has been a particular interest in my reports in Russia. But there is still no justice for victims of crime and corruption in Montreal, Quebec, Canada.
The reader will find more than two thousand entries here. This blog is a cornucopia of stunning reports and exposes, and essays that offer clear insights and vivid narratives of my personal experiences with many fascinating people, including Lorne Greene, Queen Elizabeth, Charles de Gaulle, John Diefenbaker, Paul Robeson, Danny Kaye, Frank Sinatra, Peter Townsend, James Mason, Maurice Chevalier, Jan Peerce, Count Basie, Liberace, The Mills Brothers, Pierre Laporte, MNA; Rod Chapleau, Engineer and Adventurer; Esteemed Koran Scholar and Translator, Devoted Son of Kashmir, Sayed Asgar Ali Razwy; Sea Shell Collector Lester Allen; Patrick Farney, Ronnie McKelvie; Private Investigator, Buck Fortin; Wally Aspell, Popular Entertainer, who knew everything there was to know about the music of Broadway and the movies; The elegant lounge Entertainer, George Taylor; Gentleman, Michael Steeler who took on the Vatican single handed; Gentleman Star of movies and television, Percy Rodrigues; The famous Opera Diva, Mme. Pauline Donalda; Frank Shoofy, Criminal Lawyer and Advocate for the poor; Bobby Beale who fought for English rights against the separatists in Quebec during the October Crisis; Magic Tom Auburn; Alma Mia Petrides D'Allaire Kotsos, Vaudeville Entrepreneure; Marlene Jennings, Member of Parliament and Quebec Deputy Police Ethics Commissioner; David Cowlishaw, Journalist and Advocate, Founder of UNDERDOG.
I also had the good fortune to meet Mike Running Cloud. Mike is Canadian, Anishinaabe Ojibwe. A wounded veteran of many battles, Mike is a U.S. Navy Seal. He gave me his big, hard hand to hold tight while I was being probed for a painful intravenous chemo treatment. Who cares what language or race anyone is when you are fighting for your life? A friendly hand may come from the most unexpected place.

To access a particular article, the reader may find it convenient to Google "Phyllis Carter's Journal" and the name of the subject. The archives are also listed on the left side of each page.

The reader will also find my love story and stories about my experiences in show business at -


MR. NOSTALGIA, CLIFF CARTER -
These pages are written for the interest of intelligent, caring people who want to know the truth and who want to make a positive difference in the world.


I am fighting for my life, and I am fighting for justice.


Are the characteristics of one who is insane,
I am truly mad - and proud of it.
Phyllis Carter


What has happened to right and wrong ?

Here you will find a relentless quest for justice. Justice for the weak and the poor close to home and far away means justice for everyone, everywhere.



JUSTICE DEMANDS THAT

THE PUNISHMENT MUST FIT THE CRIME
The reader will find a great variety of subjects

by scrolling down and searching the various
archive indexes.


PHYLLIS CARTER'S JOURNAL ARCHIVE INDEXES
There are also sections on subjects of special interest -
ALONG THE ROAD TO CAMELOT -
KNIGHTS, NOBLES AND KNAVES
THE PEOPLE AND THE ADVENTURES


SOME OF MY ARTICLES ABOUT QUEBEC
SOME OF MY ARTICLES ON HEALTH CARE
SOME OF MY ARTICLES ON POLICE AND COURTS
New articles are published here day and night.
There is no fiction here, no profanity, no games. I share information I find interesting and important, but I do not endorse anyone. I do not accept money or compensation from anyone. I am not selling anything. I am not involved with any company or political party.
I honour people who practice peaceful religions, or no religion in particular - as long as they do no harm.


I do not suffer fools gladly.


I am beholden to no one who holds power, except whoever it is that gives us life.


I don't get around much anymore, but the world comes to me in person and on the World Wide Web. I follow the news on TV from the American channels - especially PBS - to Deutche Welle, Jerusalem, France 24, Aljazeera, The World Channel, MHZ, NHK and BBC. I follow Independent Lens, Global Voices, Nova, Religion and Ethics Weekly, Bill Moyers, Closer to Truth, and many more PBS programs.
I study the news and discussion programs from Russia, China, Japan, Korea, Germany, Doha, Qatar and Australia giving me the opportunity to see reality . English subtitles broaden my language skills and my awareness of what we all have in common, and where we differ.
I don't go to bars, but I have rich conversations with taxi drivers who have come to Canada from other countries.
I enjoy the input of friends around the world including Celine Leduc who is a cornucopia of information about history and cultures, a warrior for women's rights and rights of Muslims and aboriginal peoples; Norman Simon who speaks for the rights of Jewish people; Cheryl Bullock of Barrie, Ontario, who fights for justice for abused women and children; Gordon Chamberlain in Toronto who fights for the environment; Andrea Sporkert in Germany who fights for the rights of animals; Irshad Manji who fights for justice for Muslim women and gay people; Pardon Chibuwe of Mutare, Zimbabwe; dear friends, my students, Tae-Sung and Yun Yong, scientist and doctor of South Korea; Vijdan Shah in New Delhi and Bung Yoke in Indonesia. Not only do I benefit from seeing the world through their eyes, I also enjoy their friendship and encouragement.


THERE CAN BE NO PEACE
WITHOUT JUSTICE;
THERE CAN BE NO JUSTICE
WITHOUT PERSONAL RESPONSIBILITY

DAWN MCSWEENEY AND HER PARTNERS IN CRIME
MONTREAL POLICE HELPED THIS TEENAGE THIEF
ROB AND DESTROY MY FAMILY.
Marlene Jennings,


Member of Parliament, Canada,
Quebec Deputy Police Ethics Commissioner


Stated at two public meetings in Montreal -


"Mrs. Carter's rights were violated three times."


And on a much more tender note -
MR. NOSTALGIA, CLIFF CARTER
Our true love story


As he shared memories with
Why I did not become a Diva
Cliff Carter, Mr. Nostalgia
Memories Around Park Avenue -
My Brother, Stephen Erwin Rubin
The Hope of the World
Rests in