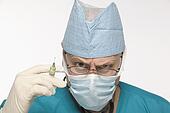 What can I do when I know about patient abuse,
But I am forbidden by the victim from saying a word about it ?
Honour and respect
Seal my lips
and
Tie my fingers
Abuse is happening in the best hospitals.
I have reported my own experiences,
But I can not publish what I know
About abuses suffered by others.
Fear rules here.
We dare not offend the hospital authorities.
They hold our lives in their hands.
The latest victim tells me it is the same in all hospitals.
That doesn't make me feel better.
It breaks my heart,
And I can't breathe.