**********************************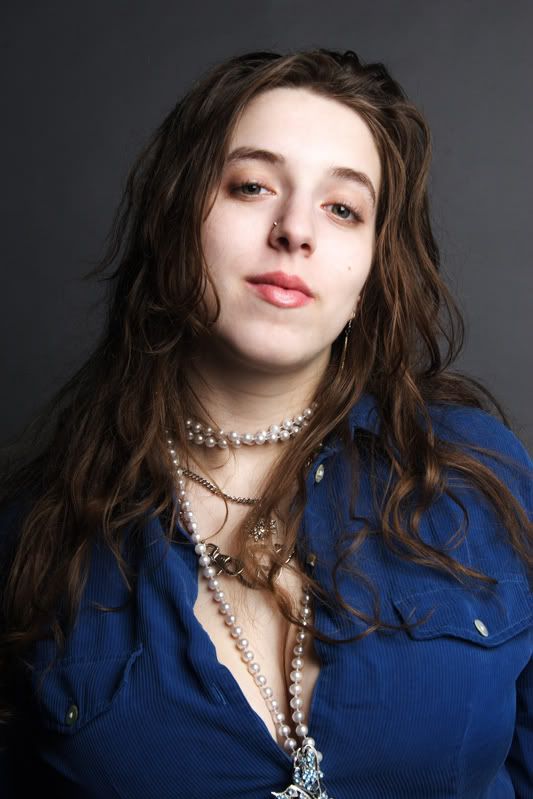 DAWN MCSWEENEY
Dawn McSweeney teaches Yoga in Montreal, Canada.
Dawn McSweeney writes poetry.
Dawn McSweeney robbed me of my life's treasures on October 7, 1996 -
And she shattered my family.
I reported the crime to the Montreal Police as it was happening, as I was being attacked in my home at 4995 Prince of Wales, NDG, Montreal, Quebec, when I called 911.
The Montreal Police I called to rescue me helped the thief instead.
Since then I have reported all the details of the crimes of Dawn McSweeney and her self-proclaimed "partners in crime" to the Montreal Police and members of government at every level.
I provided the Montreal Police with all the documents of ownership to prove my claims, appraisals, insurance papers, insurance photographs, and minutely detailed descriptions of every item. Dawn McSweeney stole seven pages of inventory - all my best jewellery and cherished personal items including my wedding portrait and my darling husband's New Jersey Deputy Sheriff's badge, his trademark Stetson fedora, and his rings.
Member of Parliament Marlene Jennings twice declared in public that my rights were violated by the authorities three times.
Member of Quebec's legislature, Russell Copeman, appealed for justice on my behalf.
But Dawn McSweeney and her partners in crime are still free to teach Yoga, write poetry and enjoy the fruits of their crimes with impunity. Like Karla Homolka, Dawn McSweeney walks free among civilized people, looking sweet and harmless.
Montreal police detectives told me that Dawn McSweeney and her partner, Alex Lavergne, both refused to take a polygraph test.
I have volunteered to take a polygraph test at any time. The police refused me twice. They said they believe me.
But the Montreal Police refuse to take any action against the thieves who destroyed my family. At least Karla Homolka went to trial. Dawn McSweeney has not even been charged. The Montreal Police continue to refuse to take any action against her.
Why ? What immunity does Dawn McSweeney have with the authorities?
I believe that the reason the Montreal Police have avoided dealing with this case is not because Dawn McSweeney has any special power over them, but because that Montreal Police officer helped Dawn commit the crime on October 7, 1996, by turning over all my possessions to my assailant and warning me never to return to the house to recover my belongings.
Once he did that, the police at the local station covered for him - telling me to be patient and all my belongings would be returned to me - and after that, officers along the chain of command covered for them - telling me that there were "NO FINGERPRINTS" on the cases Dawn McSweeney finally returned empty in March, 1997. The cover-up followed all the way to the top - when Quebec's Police Ethics Commissioner Denis Racicot wrote that the case was closed - when in fact, it was never open.
In fact, in March, 1997, when I showed the police at the Mariette Station the case full of empty jewellery boxes that Dawn returned, they told me to go to the house and ask for my jewellery. I went to the house and, while I stood in front of my home in the cold pleading for my belongings, Dawn McSweeney laughed at me and mocked me - and then she called the police. The same officers who had told me to go to the house and ask for my jewellery came to 4995 Prince of Wales and asked me to leave. I refused. The female officer begged me to go or she would have to arrest me. I asked her to arrest me so that I could present my claims in a court of law. But she pleaded with me to be patient and leave. And I left.
I have been reporting this crime since October 7, 1996. Dawn McSweeney has not sued me in all these thirteen years. Why ?
Because every word I have reported is the truth, and there are no laws against telling the truth.
The wicked flee though no one pursues;
But the righteous are as bold as a lion.
Proverbs 28.1
But Quebec's Human Rights Commission says I am "too late" for justice.
So I fight on day and night. It is 4:00 A.M.
Somewhere there is a hero who will see justice done in this case that destroyed my family. I will never stop fighting until Dawn McSweeney returns everything she stole from us or she is in prison.
30